Designing a Custom Tube Box: Personalized Packaging Solutions
Views: 132 Update date: Jun 08,2023
In the world of product packaging, the presentation is everything. Companies strive to create a memorable and impactful experience for their customers, and one way to achieve this is through custom tube boxes. These innovative packaging solutions not only provide practical functionality but also offer an opportunity for businesses to showcase their brand identity and create a lasting impression. In this blog post, we will explore the process of designing a custom tube box and the benefits it brings to businesses.
Understanding the Purpose:
Before diving into the design process, it is crucial to understand the purpose of the custom tube box. Is it meant to hold a specific product, protect delicate items, or serve as a gift box? By identifying the intended use, businesses can tailor the design to meet their specific needs, ensuring that the box provides the desired functionality and enhances the overall customer experience.
Reflecting Brand Identity:
A custom tube box offers a canvas for businesses to showcase their brand identity. The design should align with the company's aesthetics, colors, and logo, creating a consistent and recognizable image. By incorporating brand elements into the design, such as a unique pattern or a tagline, businesses can reinforce their brand messaging and make a lasting impression on customers.
Choosing Materials and Finishes:
Selecting the right materials and finishes is crucial in creating an appealing and high-quality custom tube box. Considerations such as durability, eco-friendliness, and visual appeal should be taken into account. Options for materials range from sturdy cardboard to sustainable alternatives like kraft paper or recycled materials. Additionally, finishes such as matte or glossy coatings, embossing, or foiling can add a touch of elegance and sophistication to the design.
Balancing Functionality and Creativity:
While aesthetics are important, the functionality of the custom tube box should not be compromised. It should be easy to open and close, securely hold the contents, and protect them from damage. Businesses can incorporate innovative features like pull-out trays, compartments, or inserts to enhance usability and create a memorable unboxing experience. The balance between functionality and creativity ensures that the custom tube box serves its purpose while leaving a lasting impression on the recipient.
Enhancing Brand Experience:
Custom tube boxes offer a unique opportunity to elevate the brand experience for customers. Adding personalized touches, such as custom messages, thank you notes, or even small gifts, can create a sense of exclusivity and appreciation. By going the extra mile to provide a memorable unboxing experience, businesses can foster customer loyalty, generate positive word-of-mouth, and set themselves apart from competitors.
In conclusion, designing a custom tube box offers businesses an exciting way to personalize their packaging solutions and create a memorable brand experience. By understanding the purpose, reflecting brand identity, choosing the right materials, balancing functionality and creativity, and enhancing the overall brand experience, companies can create custom tube boxes that not only protect their products but also leave a lasting impression on customers. So, why settle for ordinary packaging when you can design a custom tube box that stands out and reinforces your brand's unique identity?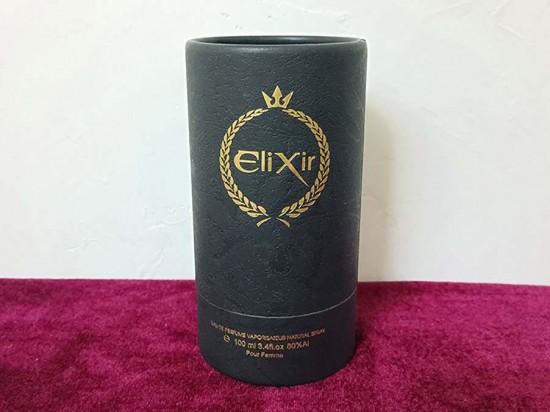 Prev News:The Versatility of Custom Tube Box: A Packaging Marvel
Next News:Is Using Custom Paper Box Useful For Your Trade?